Sauna Heaters
Extreme Performance & Unsurpassed Quality
Precisely engineered baffled shell construction provides enhanced air flow for quicker heat-up time.
Heat deflector surrounding rock tray directs heat into sauna,where others heat directly upwards over heater.
Extremely well ventilated body construction. Cold air at floor level is sucked up from the open underside of the heater and flows through the hot rock compartment, creating the air convection method motion throughout the sauna.
Most versatile sauna heater, can be mounted on a straight wall or in a corner.
Industrial Incoloy (800 series) heating elements, and Low Watt Density Incoloy (800 series) heating elements. More durable than copper and stainless steel elements. (Varies depending on model)
100% stainless steel construction, including shell, inner baffles, frame and rock tray. Same metal used in the medical and nuclear field. One of the purest metals (specific models)
Exterior stainless steel body in brush finish.
Tray, deflector and rear body with black high heat, baked enamel paint. (specific models)
Deep rock tray, large capacity.
Double to triple wall construction. (varies per model)
Dependable and energy saving.
Silver solder heating elements prevent moisture from getting into the elements because solder seals element tubing to mounting bushings.
Manual and auto steam vaporizer, humidification reservoir for consistent steam, increases the humidity and intensify the feeling of heat.
Certain models have wall mounted controls or optional built in (integrated) control. Panel has timer and thermostat and a pilot light to show when the unit is switched on.
Certain models hold up to 75 lbs, and large models hold up to 280 lbs of sauna stones (specific models).
Please note: Not all products are stocked and may require to be ordered. Please call store for inventory details.
<<
Back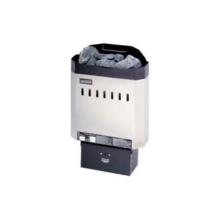 Standard Sauna Heater
Item ID: (10060 )
Brand: Saunacore





Buy10060

---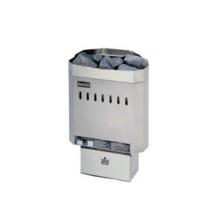 Special Edition Sauna Heater
Item ID: (10061 )
Brand: Saunacore



Buy10061

---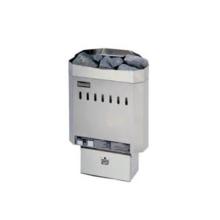 Sauna Steam Vapourizer
Item ID: (10062 )
Brand: Saunacore



Buy10062

---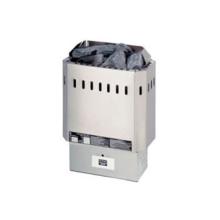 Ultimate Sauna Heater
Item ID: (10063 )
Brand: Saunacore



Buy10063

---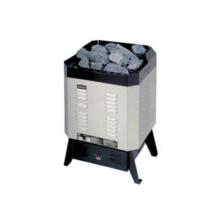 Standard HD Commercial Sauna Heater
Item ID: (10064 )
Brand: Saunacore





Buy10064

---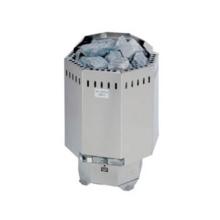 Ultimate C6 Commercial Sauna Heater
Item ID: (10065 )
Brand: Saunacore





Buy10065

---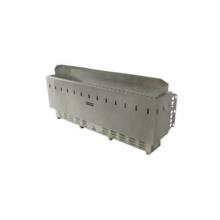 Elite Series Sauna Heater
Item ID: (10066)
Brand: Saunacore



Buy10066

---

Share with a friend